Letter for the week of 4/13/15
How is everyone? Today for P-day we are going to China Town, which is supposed to be a pretty hard place to get around but we have missionary that wants to take us on a tour. So, I might get a $20 "Rolex". That should be pretty cool.
This week was awesome! We had like 4 dinner appointments, which NEVER happens. One of them was this member named Brother Pepis who lives in a 1 room apartment above some people who I never had met. We were a little nervous to bring all ten missionaries from the Ward but Brother Pepis insisted. It turns out that the people who live under him are his family and they were having a huge Greek Easter Party. It was crazy! The video I'm sending is a full lamb being cooked over coals. It was awesome! IT was an awesome missionary experience as well because none of Brother Pepis' family were LDS. They were all drinking and stuff, so it was super awkward at first, but we started talking to them and really enjoyed their company. Afterwards we went upstairs to share a message with Brother Pepis and we talked to him about the Jaradite's boats an how we can be like the stones and be a light for others. As it turns out, Brother Pepis has made a Jaradite boat that works completely. It is at 1/60 scale. He is talking to the church to see if he can make a full size 60 foot boat. It's insane how smart/crazy this guy is. He is trying to create a new turbine to make a wind powered/solar powered car. He use to design boats and stuff....it's so crazy!
Anyway, this week flew by. We have found 3 new investigators who seem pretty solid. We also, in one day, found 10 potential investigators for the Sisters and the Spanish Elders. It is so crazy how much Spanish is spoken here. I have already learned to introduce the church in Spanish, but my companion can usually share a brief message and refer them to the Spanish Elders. It's like I'm in the SPANGLISH program! My companion says I will learn Spanish pretty well here because a lot of places here have a ton of Dominicans. In one of the areas English Elders actually ordered Spanish tags because no one will speak to you if you have an English tag on.
The area I am in is awesome! The members love missionaries, but there are very few members. It's about 80% or less and we have five sets of missionaries in the Ward. Last Sunday I went to the youth class (because they have very few youth. They all meet in one class.) The Elder I went with says our job is to make sure no one teaches false doctrine. I thought he was just kidding, but he was not! Ha Ha. The entire time we had to stop the teacher from teaching all these things that other religions do for Easter like Lent and Palm

Sunday

and all that stuff. It was so bad. The teacher talked about Christ like he believed in the trinity and stuff. Yikes!
The members here are awesome, but they are just very uneducated in the gospel. I am loving it here! The people are awesome. I've only been kicked out of a couple buildings. I love knocking doors with a passion. LOL! I know this is where I need to be. I love sharing the gospel. I am getting a ton more comfortable. My companion is trying to get me to campaign for AP. Ha Ha. We joke about the real purpose of missionary work being leadership positions or numbers.
It's been really fun.
I'm on the subway right now going to China town and a guy just came in selling stuff. He calls himself the human vending machine. There is so much that goes on here. I love it! It's impossible to have a repeat of the same day here. Anyways, I'm sorry this letter isn't super long. Today has just been really busy and I didn't write any of this in a draft throughout the week.
Here is a video and some pictures
This is a model of the vessel that brought the Brother of Jared and
his people to the New World. This was made by a member Curtis met
Bro. Pepis, he is going to try to build a full size one some day
Some of the great art work you see on the walls in the Bronx!
I can honestly say I never saw a sign in all the apartments I live in
while I was serving in Oakland, ask us not to urinate in the hallway.
I think this is my favorite picture yet.
Curtis with his companion and trainer Elder Sorenson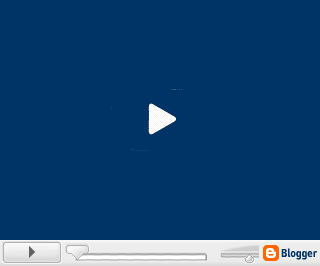 Here is a video with the meat turning on the BBQ spit.